SIA Security Course North East, Middlesbrough & Darlington
Our learners, who joined the SIA Security Course in the North East have been put through their paces to qualify in security.
Therefore, with the leisure industry recovering from months and months of closure during the pandemic, we are now starting to see signs of life. Further more town centres are opening and there is a strong need for public safety. This is great news for new workers!
Above all security has change dramatically since the 2017 Manchester Arena attack . Above there is more emphasis on awareness and response. Therefore training is now more in depth and more essential than ever.
Above all, Skills North East (SNE) are working with local leading security firms to get yo into work, here's how…
SNE provide Learners with:
FREE Training:
Level 2 Certificate in Understanding Workplace Violence and Harassment
Level 2 Certificate in Understanding Safeguarding and Prevent
Non-regulated activity (prep for employment)
Level 3 Award in Emergency First Aid at Work
Level 2 Award for Door Supervisors in the Private Security Industry
FREE SIA Security Licence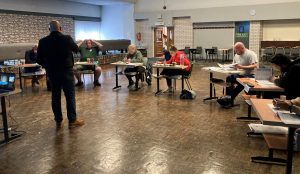 SNE provide local security companies with:
Level 2 and 3 Qualified Staff
SIA Licence Staff
Ready to work at events, shopping centres and on doors as security support
SNE can guarantee an interview with a security company on course completion.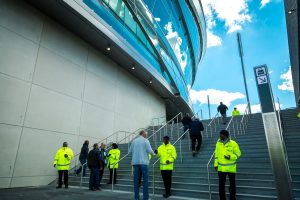 Are you interested in working in event security?
Give us a call, we can get you trained and provide you with a guaranteed interview in security.
Interested? Contact us on 0191 250 4590 or info@sne.org.uk