Skills North East are Proud to sign the Armed Forces Covenant
What is the Armed Forces Covenant?

The Armed Forces Covenant is a promise from the nation to those who serve or who have served, and their families, which says we will do all we can to ensure they are treated fairly and not disadvantaged in their day-to-day lives. The Armed Forces
Covenant relies on the people, communities, and businesses of the UK to actively support it in order to make a difference.

The government is committed to supporting the Armed Forces community by working with a range of partners who have signed the Armed Forces Covenant. The Covenant brings together the government, businesses, local authorities, charities and the public in order to support those who serve.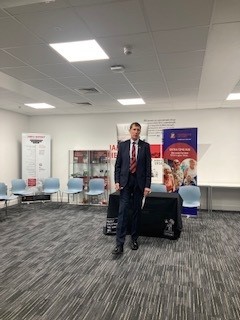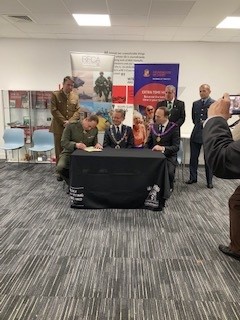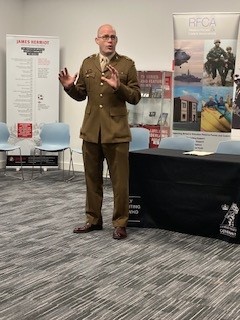 We are proud to sign
We are proud to support the Armed Forces Covenant initiative. Many of our Fitness and Security learners are Veterans and Cadets who, as a result of training are now either employed or self employed in a role that suits them.
We continue to support the armed forces community and are proud to sign the covenant.
Today we met with David Eccles, Assistant REED at North of England RFCA who welcomed us to the signing event and we caught up with Lt Col Andrew Black the Head of Engagement North East and Yorkshire who gave a talk on transition from service to civvy street.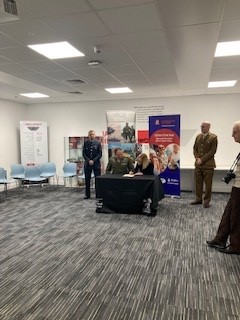 If you would like more information on how we can work together call us on 0191 250 4590 or contact us on hello@sne.org.uk