From the battlefield to the sports field
SNE Partnering with Sporting Force. What a fantastic charity and we at Skills North East are proud to support them.
Who are Sporting Force?
Sporting Force is a fantastic registered sports charity that offers support to ex-service personnel throughout the UK. They offer a route into civilian employment within the professional sports industry. Then they also provide education, exercise, and social events to helping veterans and their families by relieving mental health and social isolation.
Our mission is to help improve lives and employment opportunities to help our learners reach their full potential. As a result it means we are always more than happy to adapt all opportunities to fit the needs of disabled veterans.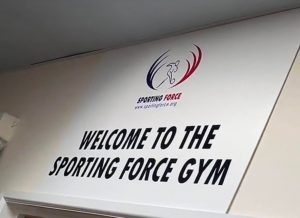 With this is mind we are sending our Head of Fitness Doug down to Sporting Force's headquarters in Newton Aycliffe to deliver training to veterans.
If you don't know about the charity please have a look at their website here. You will learn in more detail about their incredible dedication to their veterans, providing an abundance of support for both mental and physical disabled veterans.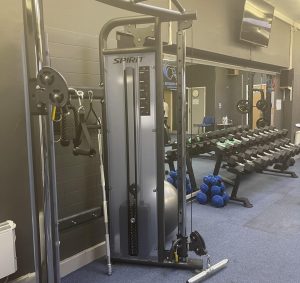 We met just a few weeks back with Jacqui and Craig and discussed how we can specifically provide a class which will support the Sporting Force veterans. We went to see their amazing facilities and new Gym, you can see from the photo the gym is centrally designed. For the purpose of making sure all members have full visibility of the room. This is the best place to train veterans, it will be an honour to be deliver on their premises. (And it gets Doug out and about!)
We can't wait to follow their journey over the next few weeks to see this squad becoming qualified Personal Trainers.
If you'd like to look at our Personal Training Course click here.
Did you know Skills North East signed the Armed Forces Covenant, we are proud to be associate with our forces. #forourforces.