Skills North East have formed a SNE Working Partnership with Active Security Solutions.
SNE Working in Partnership with Active Security. Active Security Solutions has been operating successfully for just over five years, providing security and facilities management services to clients across Yorkshire and The North East.
Initially operating locally around The Yorkshire Coast, Active Security Solutions now operates Nationally and are an up and coming market leader in the provision of Front-Line personnel.
Skills North East can get you through the training to work in security. Interested? Contact us on 0191 250 4590 or info@sne.org.uk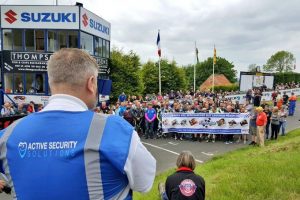 James Chaperlin, Managing Director of Active Security said 'There is a need for security workers in the North East and we have many contracts that we need staff to fill. We work with NHS Covid sites, shopping centres, outdoor events and bars. We have a wide range of vacancies, with hours to suit you, we can work around your current work load and family commitments. He then goes on to mention, I started the company 5 years ago and it's going from strength to strength, is a great place to work, we look out for each other. '
Why SNE have partnered up with Active Security?
When meeting James we could see that Active Security are a company who are dedicated to their staff and their community. They even check in with their staff daily to see if they are mentally and physically fit for work before starting a shift. They are continually looking for ways to improve. They always promote from within. SNE hold the same values with regards to excellent service and to improve the lives of our learners, so they can reach their full potential. We feel this is the right partnership for us and you!
Michael Winship Managing Director commented 'I'm delighted to work with James and Active Security, and look forward to getting our SNE learners trained and into work. As a company this is what we do best. Seek out the employment gaps. We train learners and get them placed with great companies!'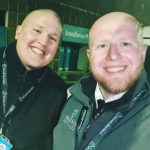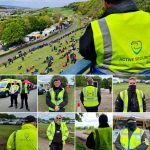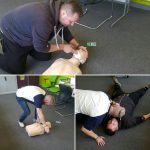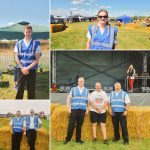 Skills North East provide Learners with:
FREE Training:
Level 2 Certificate in Understanding Workplace Violence and Harassment
Level 2 Certificate in Understanding Safeguarding and Prevent
Non-regulated activity (prep for employment)
Level 3 Award in Emergency First Aid at Work
Level 2 Award for Door Supervisors in the Private Security Industry
FREE SIA Security Licence
Skills North East provide Active Security with:
Level 2 and 3 Qualified Staff
SIA Licence Staff
Ready to work at events, shopping centres and on doors as security support
SNE can guarantee an interview with Active Security course completion.
Are you interested in working in event security?
Give us a call, we can get you trained and provide you with a guaranteed interview in security.
Interested? Contact us on 0191 250 4590 or info@sne.org.uk
SIA Security Course North East – SNE – with a guaranteed interview